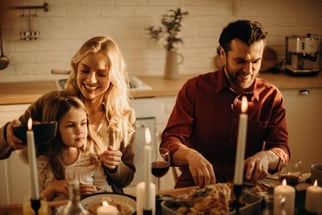 Are you considering bringing an in-law into your home but are concerned about limited space? If you're like most families, extra space may be difficult to come by, especially if you have a growing family. Adding an extra family member is often a generous thing to do, but you want to be sure you have the extra space to accommodate your loved one or they may feel like they're being an imposition to your family. If this is the case for you, then you may benefit from a mother-in-law addition.
Suitable Space
In-law additions can provide your families with several benefits, with suitable space often being number one. In addition to giving you and your spouse some privacy, it also gives your in-laws some space as well, which they'll likely appreciate if you have younger children that can be noisy early in the morning or late at night when they're trying to sleep. Even though you love your in-laws, you will likely still want your privacy, which makes having an in-law addition beneficial to suit everyone's personalities and individual needs.
Customization
Your in-law addition can be as large or small as you'd like. Perhaps you have adequate living space and all they'd need is an en-suite. Or, perhaps, they'd prefer their own separate living quarters and want a kitchen, bathroom, and private entrance. If you have plenty of space, you can customize your in-law addition to suit your loved one's needs. One thing to consider when building your in-law addition is future needs, which may include handicapped-accessible showers, wheelchair ramps, and bay windows. A well-built in-law addition may even increase your home's overall value if you ever decide you'd like to sell down the road.
Deciding on whether or not an in-law addition is right for your family is a big decision. Be sure to talk it over with everyone involved and ensure you can financially afford the new space and additional family members.