Don't spend fall cooped up inside your home. Make your season memorable by getting outside to enjoy the cooler weather and exploring the fun things to do in Connecticut in autumn.
What Is There To Do in Fairfield, CT, in the Fall?
Fall activities in CT range from festivals to fine dining to live music performances. Find the fall fun for you with this event roundup from Raymond Design Build!
Date: September 9
Time: 6 - 9 p.m.
Location: Sherwood Island Connector, Westport, CT
Shorefest is an annual fundraiser and dinner at the Sherwood Island State Park pavilion, and all proceeds from the event benefit the park. Start the night snacking on appetizers as you survey the silent auction and place your bids. Then relax with dinner, listen to the nearby Atlantic waves, and see if they announce you as a winner. Whether you walk away with an auction item or not, the event is a great way to give back to the community and enjoy an evening on the shore. RSVP by September 2 to attend.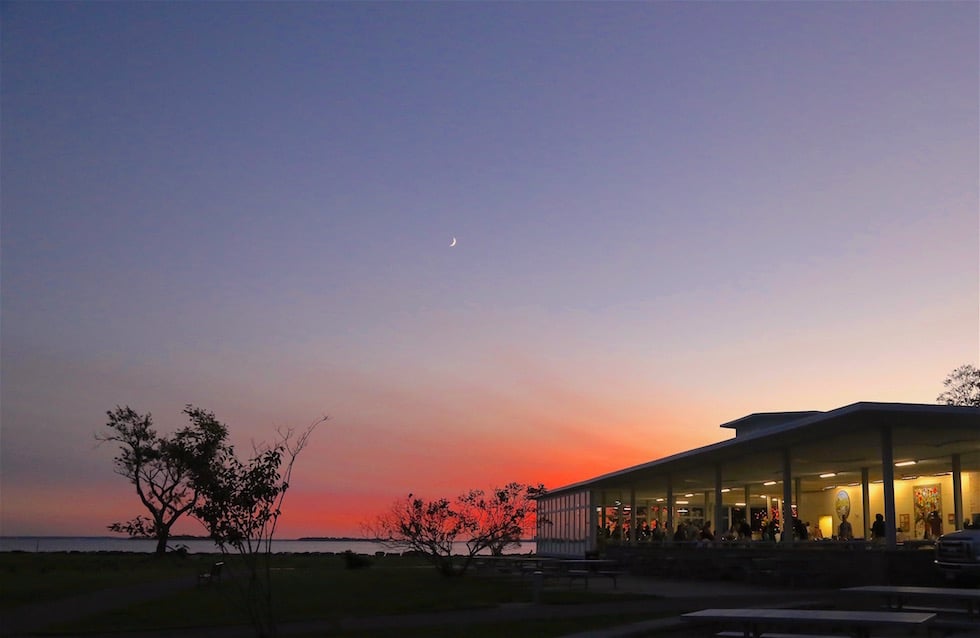 Date: September 24, 25
Time: 11 a.m. - 11p.m.
Location: Seaside Park, 1 Barnum Dyke, Bridgeport, CT
Of all the fall festivals in Connecticut, this is one music lovers won't want to miss. Sound On Sound has it all: sensational music, delicious eats, craft beer, and fine wine. Beautiful Seaside Park sets the scene for a spectacular night as you hop between the festival's two stages. The 2022 Fairfield County festival features a wide array of bands with artists Dave Matthews, The Lumineers, and Stevie Nicks as headliners. You can also catch performances from The Head And The Heart, Caamp, and Band Of Horses, among other groups.
Date: October 1 - 7
Location: 149 Westchester Avenue, Port Chester, NY
Though it's only a short drive into New York, for one week this fall, the Capitol Theater will feel hundreds of miles away from New England. Experience the theater's transformation into the French Corner of New Orleans during the 2022 Greenwich Wine & Food Festival. Sample delectable dishes from world-renowned chefs and high-end wines while listening to a line-up of New Orleans' best jazz musicians. You can even book a private dinner with an award-winning chef! The festival ends with a Celebrity Chef Gala in honor of chef Jacques Pépin. Get a group of 10 friends or family members to fill a table. Then, book tickets to this exclusive gala for a four-course, Pépin-inspired dinner prepared by an award-winning chef of your choosing.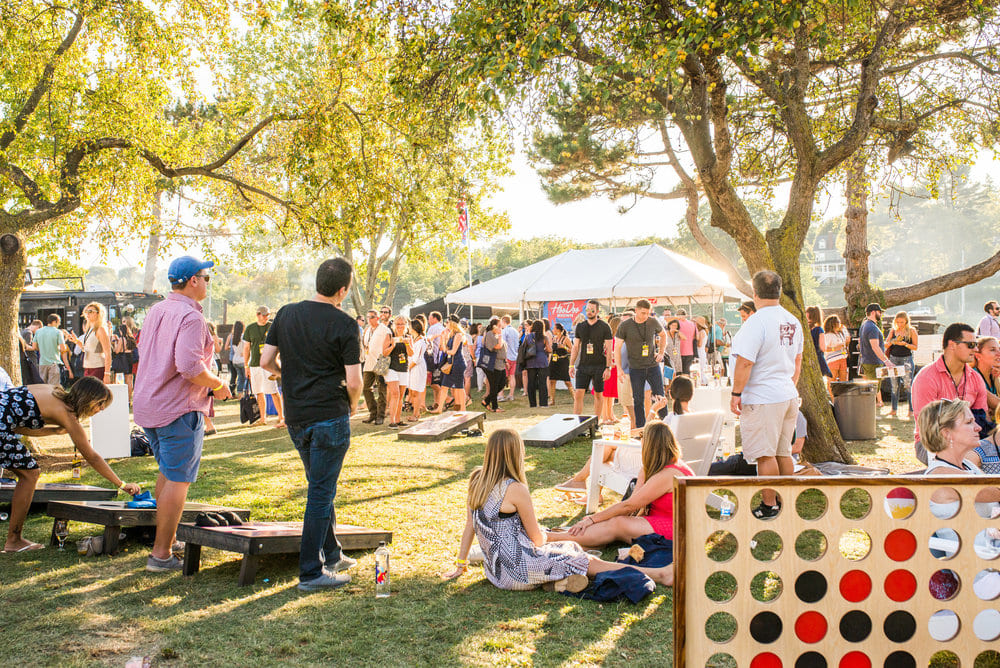 Date: October 15
Time: 12 p.m.
Location: Sigrid Schultz Lot, Elm Street, Westport, CT
Sample brews from 25-plus top local breweries at the Westoberfest beer tasting. Savor your tastings from a sophisticated glass and matching koozie by Lux Bond & Green — afterward, take the complementary set home with you! Amber Anchor, a local Easton band, and the Paul Green Rock Academy will provide entertainment for the night, and there are plenty of other activities to explore. Stop by the booths for a free bushel of apples from Rogers Orchard and a pumpkin courtesy of the event sponsors. If you get hungry, try local food offerings from the Walrus and Carpenter food truck and Dough Girls pizza truck, or stay for dinner at one of downtown Westport's fine-dining establishments. While you're downtown, feel free to shop in stores in between activities.
Keep the entire family engaged with activities like carving or decorating pumpkins. Have your kids catch a reading from local kids author Sivan Hong, a performance from a street magician, or participate in a 10k road race for kids Fleet Fleet. Of course, make sure your kiddos train for the event first! If finding kid-friendly events is your concern, visit Westport Moms for comprehensive resources.
The festivities start at noon, but the tasting doesn't begin until 2 p.m. The event ends at 5 p.m.
Date: October 15
Time: 10 a.m. - 4 p.m.
Location: 611 Old Post Road, Fairfield, CT
The weather in autumn in Connecticut isn't always sunny. But the Fairfield Harvest Market on Saturday, October 15, goes on rain or shine! Soak in a mid-October afternoon on the Historic Old Town Hall Green while you peruse the works of over 70 artists, artisans, and other vendors. There's a good chance you'll leave with a new piece of jewelry, furniture, artwork, or home decor. You can also stock up on fresh produce from vendors representing the Fairfield Farmers Market.
We haven't even gotten to the best part yet. At noon, there's a Halloween costume parade for dogs! Can you think of anything more adorable? The pups will parade down Old Post Road. Whether you watch or participate with your furry friend, seeing dogs dressed up in ridiculously cute costumes will surely bring a smile to your face.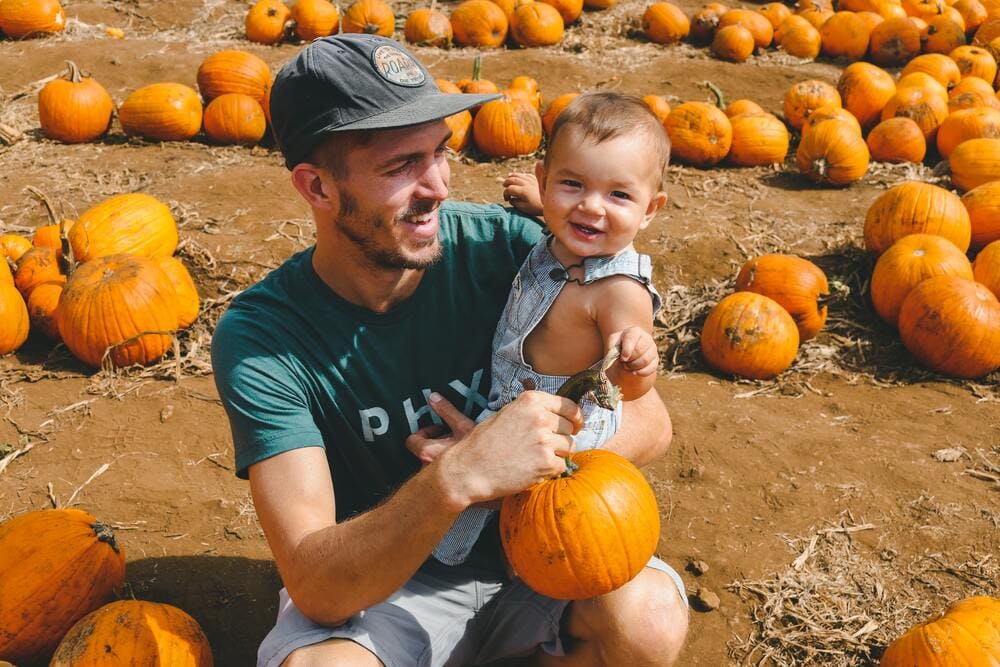 For more on Fairfield living, visit our blog! We cover topics ranging from the best clubs in the area to building your dream house and everything in between.