Finding a place to spend the day the whole family enjoys is more complex than it sounds. You need somewhere with a range of activities to keep everyone interested. Easy access to food, bathrooms, changing areas, showers, and lounges are a plus too. Even better if there's a thriving community to welcome you and show you the ropes. It also has to be close to your home. Scenic Connecticut drives might be enjoyable from time to time, but spending the extra time and gas would get old after a while.
A family club, such as a country or yacht club, is everything you need for the whole family. The kids can go swimming while adults relax or get active. Then, everyone can join together and soak in some sunshine during a friendly game of golf or day of sailing. Once you've exhausted yourselves, head back in to shower and freshen up before a delicious dinner overlooking the club's scenic setting.
Lucky for you, Fairfield, Connecticut, is home to some of the best and most exclusive family clubs in the state. A membership gives you unlimited access to the club and allows you to escape at a moment's notice.
With plenty of options to choose from, you're sure to find a club you love within a reasonable distance from your Fairfield home. But you might need some help narrowing down all your options. That's where we come in. Let Raymond Design Builders be your guide as we review the top (in our opinion) yacht and country clubs in Fairfield.
Country Clubs



The Country Club of Fairfield is home to one of the best golf courses in your area. In fact, according to an online golf course ranking and rating platform, it's the number one best golf course in the whole state! The club was founded over 100 years ago, in 1914. A protege of Charles Blair Macdonald, dubbed the father of golf in America, designed the course. It opened in 1921 with a links-style layout. Today, the club offers beach and pool access, tennis courts, activity-related shops, a clubhouse, etc.

The Patterson Club started as a small 20-member social and dining room in 1929. Almost one hundred years later, they've expanded into a club that's suited for the whole family. The club hosts family-friendly events and activities year-round with amenities that include a large clubhouse, 18-hole golf course, swimming facilities, tennis, and paddle courts. Members and guests can socialize at the clubhouse's dining room, grill, or multiple outdoor seating areas.

The Birchwood Country Club is a peaceful oasis in the bustling city center of Westport. Enjoy world-class dining options when you need refreshment, seven Har-Tru tennis courts, a nine-hole golf course, meeting locations, and a recently renovated pool. The golf course design is uniquely challenging with four sets of tees at every hole to ensure variety. The club also offers swimming lessons and tennis lessons.

These are three of our favorite country clubs, but there are tons of other great options in the Fairfield area: the Greenwich Country Club, Redding Country Club, Silver Spring Country Club, Newtown Country Club, Quaker Hill Country Club, and so on. Use these clubs as a starting point and dive in to find the right fit for your family!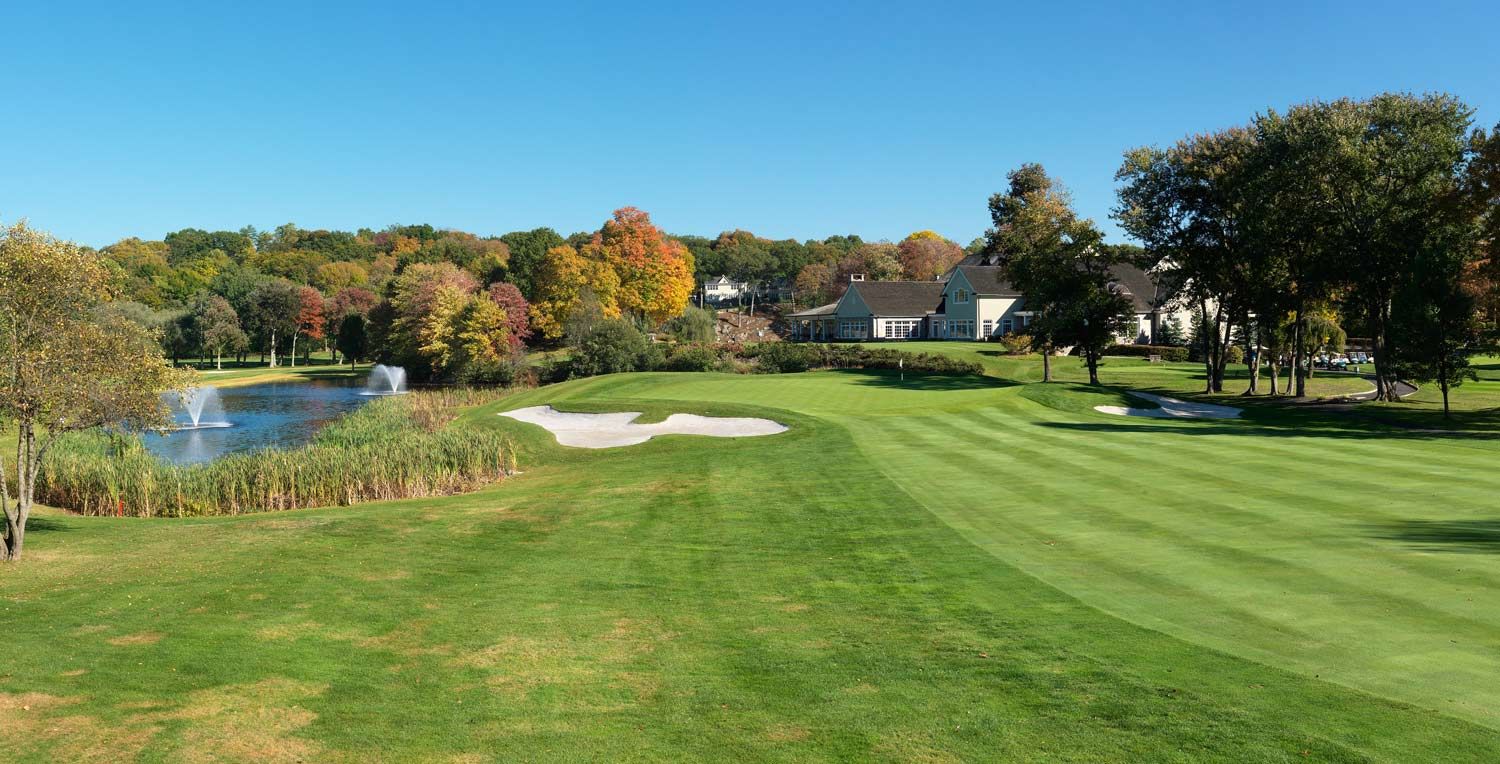 Yacht Clubs
Enjoy Atlantic waters at the Pequot Yacht Club on Long Island Sound. The club boasts modern features in the historical setting of Southport. Founded to promote and sustain sailing in Fairfield, the club hosts sailors from all over the county for annual races in the spring and fall. Members cultivate a robust sailoring culture throughout the year. The clubhouse has a galley and dining area where you and your family can relax after returning from a day together on the water.
At the mouth of the Saugatuck River, the Saugatuck Harbor Yacht Club is a beautiful location for getting out on the water. The club is home to about 200 families whose favorite activities include cruising, fishing, and racing on sailboats and powerboats alike. A pool, barbecue area, and clubhouse provide recreational spaces for members to mingle.
Speaking of racing tradition, that's what the Cedar Point Yacht Club is all about. The club hosts over 100 race days each year, honoring 130 years of racing. The sailing, cruising, and racing culture builds camaraderie among club members and provides a competitive outlet. The club is located on Saugatuck Island, affording privacy for two sandy beaches, a clubhouse overlooking Long Island Sound, and space for more than 150 boats.
Upgrading Your Family's Fairfield Lifestyle
Joining a family club isn't the only way to elevate your Fairfield lifestyle. Clubs provide an alternative to the home environment. But with Raymond Design Builders, we work with you to create a home so perfect you never want to escape! Like a high-end club, we have everything you need. Our inclusive design-build process provides design and construction services to accomplish your goals. Our team takes your input and designs accordingly, laying out a smooth process for you to achieve home perfection.
Check out our photo gallery to see the proof of what results when you hire a design-build company. If you like what you see, contact us to get a quote today. Let's start your home improvement journey together!