Are you tired of living in your home the way it is? Do you get stress from walking into each room and seeing all the problems? Your house might be a good candidate for a complete remodel. Whole-home remodeling can be a great choice to fix multiple problems at once and ensure that your home style feels consistent between rooms. It's an expensive project, so you might want to know more about the cost before you start planning. Here are a few things to keep in mind.
How Much Does It Cost to Remodel a Whole House?
The cost of a whole house remodel ranges from $100,000 to $400,000 for most projects. Although there are a few outliers, it's likely that you will spend at least this much and possibly more. The benefit of a complete remodel is that you get many or most rooms done at the same time, so there's no need to worry about upgrades taking over your life every couple of years. Of course, it also means that you are engaging in many projects at once. To get an idea of what you can expect for the most common projects, here are a few ranges to fill out your budget:
Kitchen Remodel: $30,000 to $150,000
Bathroom Remodel: $20,000 to $70,000 per bathroom
Exterior Remodeling: $25,000 to $125,000
Basement Remodel: $20,000 to $150,000
Keep in mind that the amount you pay depends on the extent of the project and the types of upgrades. If you're looking to update a handful of rooms at once, you may pay less than you would if you are gutting a house. Similarly, you'll pay more for high-end materials and home additions. Want more information about setting a budget? Download our remodeling cost guide.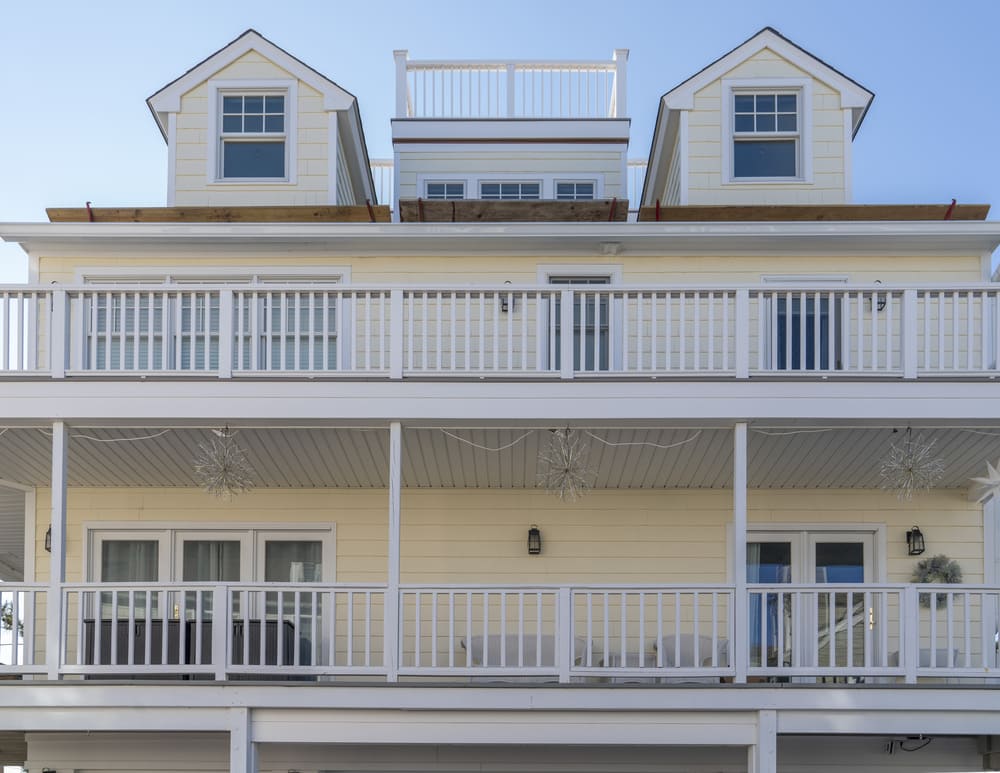 How Much Will It Cost to Fully Renovate a House?
Sometimes it helps homeowners to think about the cost of renovating a full house floor plan in terms of square footage. Broadly, you can expect to pay about $50 to $200 per square foot, although it might be higher if you're including a home addition. Although this cost relates closely to room type and materials, it also depends on the size. If you hire builders in Fairfield CT to completely renovate every room of your home, the cost per square foot might be lower than it would be for a kitchen remodel and bump out.
It's important to understand the difference between remodeling and renovation, particularly if you have an older home with a unique style. Remodeling a home doesn't necessarily force you to take the age and architecture of the home into consideration. You've probably seen older homes with kitchens and living rooms that look almost indistinguishable from new construction. But if you're dreaming of renovating a house, you may need special attention. Connecticut home renovation requires additional training and expertise to understand why your home's style was popular in the first place, and how to keep those elements about it that you love. Not sure what you want in your remodel? Check out our photo gallery.
Is It Cheaper to Buy or Renovate a House?
At the point where you are considering whole home remodeling, it's not a bad idea to compare the cost of renovating or buying a different home. Although remodeling is usually more expensive purely from a cost standpoint, there are so many factors involved that the decision is more nuanced. When you buy an existing home, you're hoping to find one that meets your budget and most of your expectations from the space. You probably won't get a perfect one unless you hire Fairfield home builders to build a custom house. As a result, most people end up spending at least 5 to 10 percent of the home's value in repairs and upgrades in the first few years. You can minimize the complication if you avoid these mistakes in your home remodel.
There are plenty of reasons to consider hiring a whole home remodeler, even if it costs you more out of pocket. Many homeowners love their homes, they just wish that the layout was a little more modern or had a few extra features. At times, the real estate market is tight, so it's not always easy to get a different home that meets your needs. If you love the location and don't want to leave your neighborhood, remodeling is often a better long-term choice.
What Is the Most Expensive Part of a Home Renovation?
For most homeowners, the most expensive part of a home renovation is the kitchen. Even if you opt for a minor update that keeps the layout and part of the cabinets, with midrange countertops, flooring, and appliances, you can still expect to pay $30,000 or more. Otherwise, the biggest cost factor in your project depends on a number of aspects. If you opt for high-end materials and designs at every stage of the process, you may end up with a total that is multiple times higher than the average.
It's common to wonder about the cost of a whole home remodel, even if you know that you need it. The good news is that you can save a lot of stress and confusion by hiring an expert that you can trust. At Raymond Design Builders LLC, we have more than 20 years' experience with remodeling, home additions, and more. Schedule a consultation today to learn how we could transform your home.