Are you thinking about renovating your home or perhaps you just want to add an addition? If so, you probably have some questions first. So let's talk about the most commonly asked questions and go over some prices.
Before Beginning Your Remodeling Project
Before starting any home renovation job, you need to know the details of the project first. For example, before you know which route to take, you will need to know the cost for room addition and which house remodeling contractors or Fairfield, CT builders in your area are available to take on your job.
So let's start by going over the steps to renovating a house. Then we'll get into some pricing.
What Are the Steps to Renovating a House?
There are five steps to renovating a house.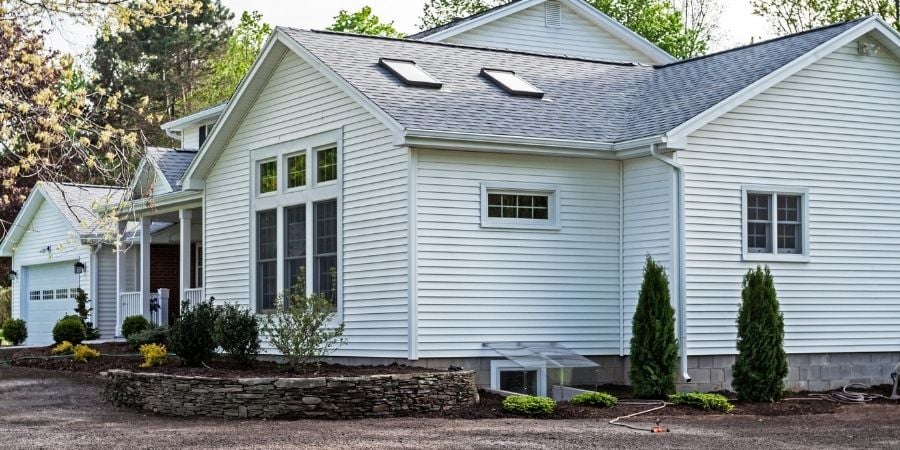 1. The Planning
You will begin by prioritizing your wants and needs. Then your contractor will be able to design your remodel and order your materials.
2. Define Your Budget
When coming up with your budget, you will need a home addition cost estimate. This will tell you what you can and can't afford to do with that room addition. Simply ask your local Fairfield construction company how much to add an addition to a house. That contractor will then give you a ballpark figure for the addition. You and the contractor can then add the cost for the things you want to be added to your room addition.
3. Demolition of the Existing Space
A home renovation job usually begins by removing all existing elements such as walls and flooring, etc. This will give the contractor a blank slate to create your new home addition.
4. Construction
Now the construction of your project can begin. Depending on how large the project is you might want to make some temporary living arrangements because the construction phase can be a bit disruptive.
5. Project Cleanup
Once the project is complete, there will be plenty of cleanups to do. The dust and debris from a home renovation are usually extensive. You can arrange to have your contractor do this for you or you can save some money by doing it yourself.
How Much Does a Home Addition Cost to Build?
Your contractor will be able to answer your question "How much are additions on a house?" This cost will vary depending on the size of the project and what you want in it. However, according to Bob Vila, the average cost to build a home addition is around $46,500.
For example, a 500 square foot home addition would be in the $46,000 range whereas a 1000 sqr ft addition cost would typically be around $80,000 and up.
How Much Does It Cost to Add a 12x12 Room?
A common room size is 12x12. A 12x12 room has 144 square feet. So with the cost of room additions being somewhere between $80 and $200 per square foot, that would make the cost to add a 12x12 room somewhere between $11,520 and $28,800.
How Much Does a Balcony Addition Cost?
According to Homelight, the average size of a balcony is 40 square feet. And it typically costs $20-$90 per square foot to add a balcony to your home, with the average cost being $35 per square foot.
Does Remodeling Increase a Home's Value?
Yes, it does. However, how much will depend on what type of renovations you've done. You also must be careful not to over-improve your home. Many high-end projects see less value when it comes to increasing home value. The highest return on investment when it comes to home remodeling is a kitchen remodel. According to HGTV, a minor kitchen remodel will bring you a return of 70-92 percent.
Is Remodeling an Older Home Cheaper Than Buying a New One?
If you want a home that is 100 percent personalized to your needs, you will either have to have a home custom built for you or renovate an older home or the home you currently have. Of these two options, renovating your home or adding a home addition to your house is the cheaper of the two options.
Additionally, when having a custom home built, many variables are beyond your control. Having a custom home built home means you will have to wait many months before you can move in. This might cause you to have to move twice, adding to the expense and burden involved. However, remodeling or building a room addition, while you might have some inconvenience for a while, it's nothing like the hassle factor involved in having and waiting for a custom home to be built.
What Is the Difference Between Renovating and Remodeling?
A renovation is when you are restoring something, and remodeling is when you are creating something new. However, these terms are generally used interchangeably in the industry.
What's Next?
If you want more information about adding a home addition to your Fairfield, CT home, please Contact Raymond Design Builders today. We are highly respected members of this community and have been helping our clients with all their design and build needs since 1998.
Check out some of our projects by visiting our Portfolio!